Ovo je kraj CloudFlare® besplatnog plana i proxyja
CloudFlare je visokotehnološka tvrtka koja inovira na razini DNS-a i SSL-a. Kada koristite njihovu proxy uslugu, CloudFlare® rubni poslužitelj će sjesti između vašeg poslužitelja i posjetitelja, kao što je prikazano na ovom dijagramu u nastavku: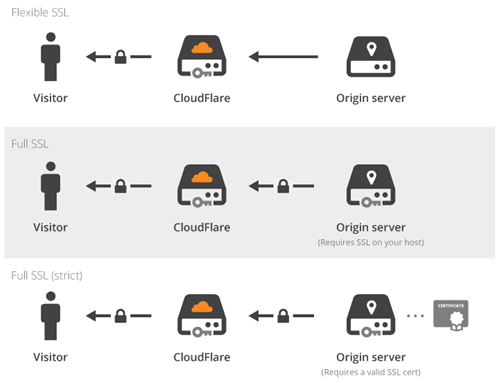 Taj rubni poslužitelj koristio je SSL certifikat izdan za imena hosta poput:
sni1234567.cloudflaressl.com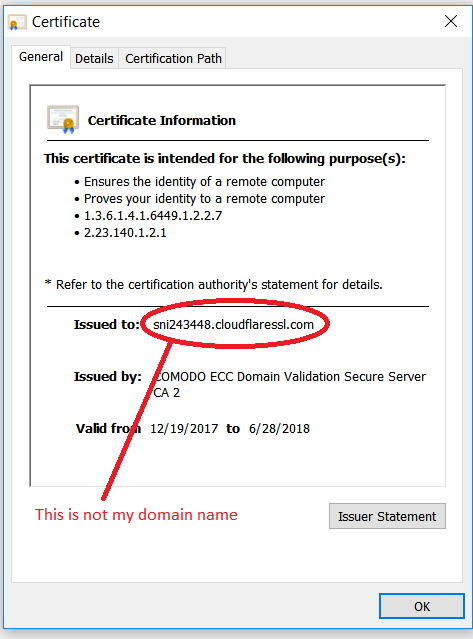 Ova univerzalna SSL politika imala je za posljedicu donošenje SSL enkripcije masama, ali s velikim nedostatkom. Nažalost: njihova tehnologija je upravo pokazala da SSL nije sigurna tehnologija i nije krajnji kraj! To je značilo da napadač može upotrijebiti istu postavku: na primjer krađu prijave i zaporke na vašem bankovnom računu.
To je moralo prestati jer SSL nije ovdje stvar. SSL bi trebao biti krajnji kraj. Tako je CloudFlare® postao izdavač SSL certifikata i počeo izdavati besplatne SSL certifikate svojim korisnicima.
Ovdje je CloudFlare® pao u jamu: da bi pokazali kontrolu nad domenama svojih korisnika, počeli su dodavati TXT zapise koje sami niste dodali. Na primjer, ovaj TXT zapis:
Ca3-ABCČĆDDŽĐEFGHIJKLLJMNNJOPRSŠTUVZŽ
No, TXT zapisi koriste se i za SPF, a njihov TXT zapis krši politiku neželjene pošte. Dakle, vlastite e-poruke neće se isporučiti i počet će odskakati pošiljateljima. Hvala CloudFlare®! Zapis koji je u skladu sa SPF-om mogao je biti:
CloudFlare-Ca3-ABCČĆDDŽĐEFGHIJKLLJMNNJOPRSŠTUVZŽ
Kao što je mudrac jednom rekao:
Vaš najveći neprijatelj je … sami!
Tako korisnici sada ne mogu imati koristi od usluge CloudFlare® i moraju isključiti proxy uslugu na svakom nazivu računala (DNS zapisa). Nakon što se proxy usluga isključi, potrebno je isključiti i Universal SSL uslugu (iz područja SSL / TLS, a zatim na Edge Server):

Nema više proxyja i nema više besplatnog CDN-a!